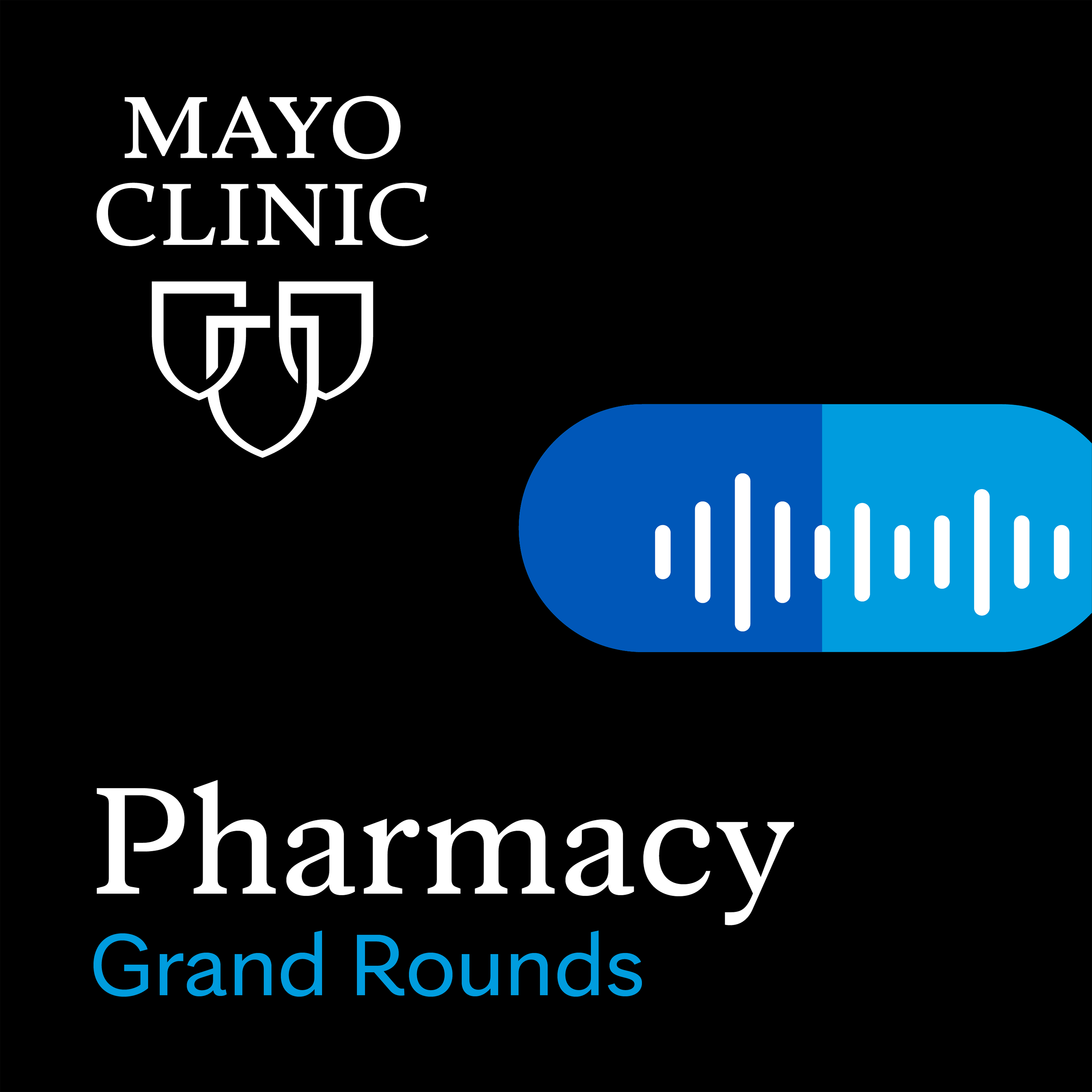 Picking the P2Y12: Antiplatelet Choices Following Percutaneous Coronary Intervention
Aug 18th, 2021 by WilsonLaura
Cassandra J. Schmitt, PharmD (@cjschmitt2) identifies guideline recommendations for antiplatelet agents following percutaneous coronary intervention (PCI), reviews the literature examining the safety and efficacy of clopidogrel, ticagrelor, and prasugrel and discusses factors that influence the selection of a P2Y12 agent following PCI. 
For more pharmacy content, follow Mayo Clinic Pharmacy Residency Programs @MayoPharmRes or the host, Garrett E. Schramm, Pharm.D., @garrett_schramm on Twitter!
You can also connect with the Mayo Clinic's School of Continuous Professional Development online at https://ce.mayo.edu/ or on Twitter @MayoMedEd. 
Share